Holiday sparkle package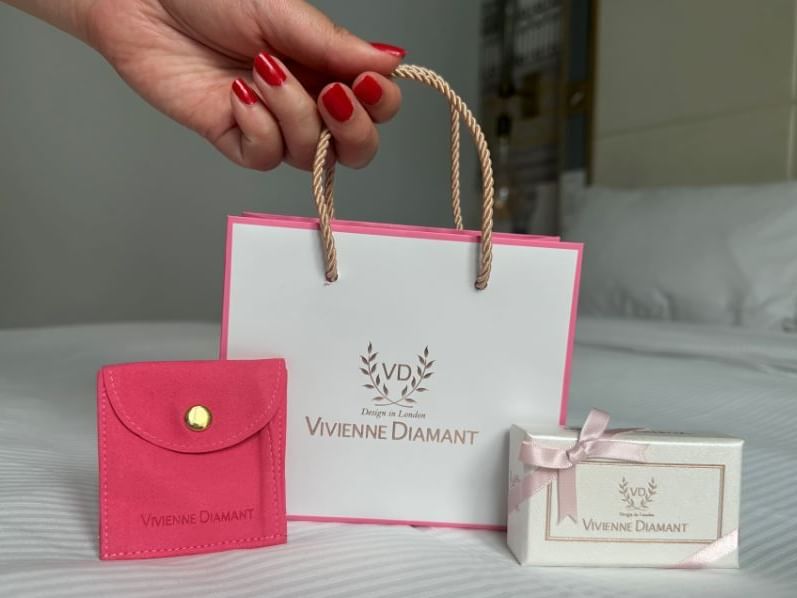 Book our "Holiday sparkle package".
Get ready to celebrate an unforgettable Christmas in Paris with our "Holiday sparkle package".
This magical package includes:
a 2 nights stay in King Junior Suite for 2, including breakfast
Access to the Executive Lounge
A 0.05 carat round diamond, set in the center of an 18k god cube, which has its sides punched with beautiful and symbolic heart-shape holes, from the "Amour collection by Vivienne Diamant". This exceptional piece of jewelry is set on a line as a bracelet and will be offered to you during your exclusive visit in the Vivienne Diamant store, located avenue de l'Opéra, only a few steps away from the hotel.
2 glasses of champagne in the magnificent Grand Salon
To book the "Holiday sparkle package" online:
- Choose your dates of stay in the reservation box on this page
- Select your suite (package available only in King Junior Suite)
- Enter PR22XM in the "special rate box".
~~~~
To book the "Holiday sparkle package" with our team, please contact: parisopera.reservations@hilton.com
Upon availability, booking is required and mandatory, for a stay in King Junior Suite between December 2nd 2023 and January 3rd 2024, for 2 nights.
Terms and conditions
The package must be booked at least 7 days prior to arrival date. Free cancellation up to 7 days before date of arrival. There is a credit card required for this reservation.