Galeries Lafayette Paris Haussmann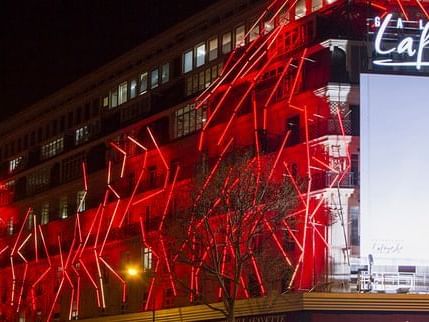 Temple of contemporary fashion, Galeries Lafayette Paris Haussmann provides fashion for all with a wide selection of French and international brands, from the most prestigious to the most affordable. For over 100 years Galeries Lafayette has always been looking for the newest designers and fashion trends in order to deliver an intense fashion experience. Located in the heart of Paris, the flagship store on Boulevard Haussmann is home not only to the largest fashion collections in the world for women, men and children but also to home interior design, gourmet food, a unique wine cellar etc.
The store provides over 70,000 m2 of shopping space and 3,500 brands from around the world. If Paris is the world's capital of fashion, Galeries Lafayette is its shop window.
Image ©Galeries Lafayette
40 Boulevard Haussmann 75009 Paris France
Monday10:00 - 20:00
Tuesday10:00 - 20:00
Wednesday10:00 - 20:00
Thursday10:00 - 20:00
Friday10:00 - 20:00
Saturday10:00 - 20:00
Sunday11:00 - 20:00